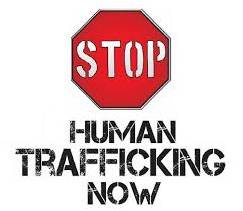 The government-sponsored amendment to strengthen Thailand's anti-trafficking in persons law sailed through the legislative body in the first reading, promising harsher penalties for traffickers, and greater protections for witnesses and victims in trafficking cases. Meanwhile, government officials began inspecting fishing trawlers last week as a key part of Thailand's stepped-up campaign against human trafficking.
The draft amendment to Thailand's Anti-Human Trafficking Act of 2008 increases penalties for those convicted of human trafficking, imposing a life imprisonment on those who cause the deaths of victims, and a sentence of 8 to 20 years in prison and a fine, or up to life imprisonment, on those who cause severe danger to victims. It also empowers the authorities to suspend permits or operation of businesses, including factories and vessels, which are found benefitting from or involved in trafficking in persons. Furthermore, the bill provides protection of people who report to the authorities on suspected human trafficking incidents, stipulating that they will not be liable to civil or criminal charges if such cases turn out to be non-human trafficking ones. And it allows transfer of assets confiscated in human trafficking cases to the Anti-Trafficking in Persons Fund, which is used to compensate victims and support projects aiming to prevent and suppress trafficking in persons.
The amendment bill passed its first reading in the National Legislative Assembly last Thursday by a unanimous vote of 177 with 5 abstentions. A panel will work on the bill over the next 30 days in the second reading.
Meanwhile, the trawler inspections follow new regulations announced by Prime Minister Prayut Chan-o-cha last year which required all fishing boats to register and be licensed with the government by February 28, 2015. Larger vessels are also required to install tracking systems. The government has set up 112 mobile registration units in 23 coastal provinces to ensure boat owners have the opportunity to register their vessels. Over 53,000 vessels have done so and over 11,000 licenses have been issued.
The registration and tracking systems fall under the realm of prevention, and are intended to give the government greater ability to monitor the activities of Thailand's huge private sector fishing fleet. Critics have said that human trafficking, forced labor and illegal, unreported and unregulated (IUU) fishing are serious problems in Thailand's fishing industry.
Consequently, the Thai government has prioritized cleaning up the fishing industry in its campaign to eliminate human trafficking.
Minister of Labor Surasak Karnjanarat said inspectors would be looking for whether the boat is registered; whether the boat employs people below the age of 18; and whether crewmembers are lawfully employed and being paid at least the minimum wage. This is in line with the Labor Ministry's regulation to protect workers on fishing vessels, which came into effect last December. He also added that the inspections are intended to improve the welfare and working conditions of those working on fishing boats, including migrants.
"Boat owners will complain the regulations will cause them more work, but they need to understand they are following them for the country's benefit," the minister said.
The greater challenge that remains, however, is how to monitor conditions on trawlers that stay at sea for long periods of time and fish outside Thailand's territorial waters. The ILO has said it believes the worst abuses take place aboard those ships, but admits that it has a difficult time verifying that because of the same logistical constraints that make it hard for the authorities to monitor those vessels.
In parallel, Deputy Prime Minister Prawit Wongsuwan said that the government is intensifying efforts to speed up the registration of migrant workers. About 1.6 million foreign migrant workers have registered since the government began the program late last year, but some estimates say over 2 million migrants are working in the Kingdom.
The registration process is designed to regularize the migrants so they are not illegal. They are granted two-month work permits, and once their nationalities can be verified, are given two-year work permits.
"We are working hard. A number of regulations were implemented, along with the strict measures to tackle the problems related to human trafficking and forced labor," Prawit said.
In the area of protection, the government also vowed last week to do more for victims of trafficking after a report by the International Organization for Migration, the London School for Hygiene and Tropical Medicine, and European civil society group Anesvad that cited high levels of commercial sexual exploitation in Thailand, Cambodia and Viet Nam.
Suwaree Jaiharn, of the Bureau of Anti-Trafficking in Women and Children, said, "We will care more and accommodate directly trafficking victims, especially the children. Screening and separation of victims of trafficking is of the utmost importance."
In the area of enforcement and prosecution, the Anti-Money Laundering Organization (AMLO) seized nearly US$400,000 in assets from suspected people smugglers last week. The seizures were related to the case against two human trafficking suspects accused of smuggling of Rohingya migrants in southern Nakhon Sri Thammarat province.
Visit www.thaianti-humantraffickingaction.org for more information on Thailand's policy and action against human trafficking.