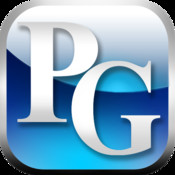 Phuket Gazette/ March 7, 2015 PHUKET: In an effort to stamp out human trafficking and the employment of illegal migrants, Phuket Marine Police are approaching businesses in the fishing industry to sign a Memorandum of Understanding (MoU).
"Fighting against human trafficking, especially that of children, women and illegal migrant laborers, is of the highest priority," said Lt Col Panya Chaichana of the Phuket Marine Police.
"The government has found that fishing business operators are especially vulnerable to these kind of illegal activities, which is why we plan to make this agreement with all of the island's businesses in this industry."
Yesterday, four business owners signed the MoU with police: three fish processing plant owners, Sukiet Nguenanek, Srithorn Sawtan and Amorn Kaewsilueng; and one fishing boat owner, Ongart Charoenphol.
"We will continue to sign the MoU with all relevant business owners. We expect to have met with them all by the end of this month," Col Panya said.
By signing the MoU, operators are promising to agree to the following:
1. The operator will not use, exploit or oppress children, women, illegal migrant workers, or carry out any illegal activities related to human trafficking or human oppression. The operator will not support any kind of similar activity.
2. The operator will cooperate with the government in its fight against human trafficking.
3. The operator will help to inform other operators of the negative effects of human trafficking and illegal migrant labor, and immediately inform the police if he or she sees any illegal activities relating to human trafficking.
"We always keep an eye on fishing businesses. We check almost every day. This MoU will help strengthen our forces when it comes to eliminating this trade once and for all," Col Panya explained.
"We will continue to monitor fishing businesses in order to ensure that they are operating legally."
By Kongleaphy Keam
Reference: http://www.thaianti-humantraffickingaction.org/Home/?p=984